Tips on Travelling to Bali With Families
For family looking for a family escape, Bali is always a great option, with lots of things to do and many places to enjoy with your family. Nicknamed "The Island of the Gods," Bali is the among the most tourist destinations in Indonesia.
Bali provides an easy getaway from most areas around Indonesia and the region. Who says its difficult to plan a quick weekend away?
In Bali, you and family will be spoiled with stunning panoramic views, beautiful nature, unique culture and much more that makes this island is exclusive. Other than that, Bali also offers a variety of activities that you can do with your family, making your holiday fun and easy.
If you are planning a trip with family, here are somethings you need to know.
1.    Best Time to Visit Bali With Family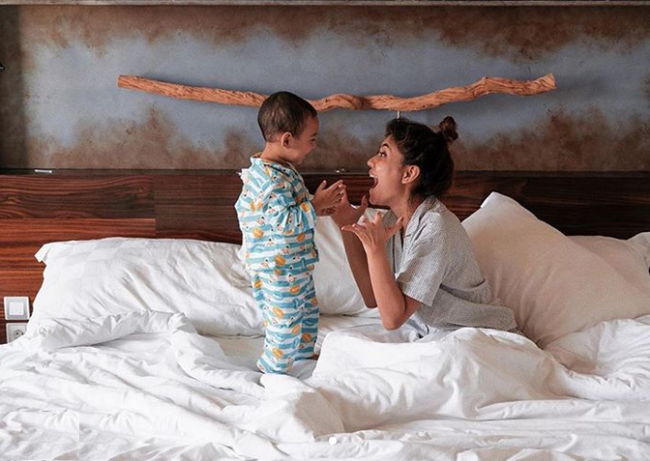 Planning a family vacation is a little different from travelling alone or with friends. This leaves some points to consider.
First, you have to estimate the time of departure and return. The recommended departure time is at sleeping time for your family members. Why? When travelling with younger children, its best to make sure they have time to get enough rest to be fully energized for the trip.
Next, specify the right month when going on vacation. The summer is a better choice. During the dry season, there will be plenty of things to see and do in Bali, without having to worry about obstacles such as rain.
2.    Places to Stay and Visit
This is another important thing. Choose a place that is comfortable and safe.  While on vacation health and safety must be considered as well. Of course, there are plenty of places and attractions to visit Bali, so the key would be to choose one that is close to the types of activities you will enjoy.
TS Suites Seminyak is conveniently located close to the beach, a wide variety of restaurants, plenty of shopping opportunities, and good surf conditions. Seminyak is also just a short drive from some of Bali's top attractions, such as Monkey Forest or Uluwatu Temple.
3.    Estimate the Budget
This is the most important last tip. Make sure you have planned how much the budget will be spent during the holiday. Some of the main things to consider include transportation, accommodation, entrance fees for tourist attractions, or food.
Here at TS Suites, our GSOs (Guest Service Officers) are readily available to help you make arrangements during your holiday, including some of our specialized day packages. This can help to save time during your family vacation and make the most of your trip!
That's all tips on traveling to Bali with family. Hopefully, these tips can make your vacation a pleasant family vacation. Happy Holiday 😊